The 31-year-old forward looked rusty as his Real Madrid side slumped to a second defeat in four days. 
It was surely not the kind of result Cristiano Ronaldo was expecting to grace the night of his return, after missing out from Spanish Cup action for almost 48 months. The forward was rested for both legs of the previous round of games against Cultural Leonesa and subsequently, Sevilla in the last 32.
With the stakes higher this time and coming into Wednesday's game at the back of a draw, the four-time Ballon d'Or winner was named in a star-studded squad. This decision clearly highlighted Coach Zidane's objective of making the Copa a priority. However, his choice to include CR7 was far from being justified.
The Portuguese was nowhere near his best in Wednesday night's encounter as Madrid fans looked on disappointed. The same Ronaldo that scored a poker against Celta in last season's 7-1 battering, fluffed his lines and missed a clear-cut opportunity to put Madrid ahead in the first half. Even after Zidane's rotating tactics to move him upfront as the main man, the 31-year-old forward could just not cope.
Ronaldo's decline. Man, how did he decline THAT much? Is actually insane, for someone who is a super athlete. He is good at nothing atm.

— Rk (@RahatRMCF) January 18, 2017
Ronaldo has become so bad, that there's barely any noticeable difference between normal CR highlights and anti-CR highlights lmaoo.

— Fenomenista (@Fenomenista) January 18, 2017
Is the ex-Man United man fed-up with Zidane's attempt to keep him fresh for the season by making him sit out games? Is he distracted by his multiple businesses outside the field of play? Or again, is he bored or doesn't care anymore since he has won it all? In as much as there may be some verity in the questions raised, Ronaldo has to get a grip and keep his head in the game.
Ronaldo v Celta Vigo
11 lost balls
4km ran
0 chance created
CR7 had his 16th 2/10 performance of the season (according to our stats matrix)

— Squawka Football (@andremar655) January 18, 2017
Although Celta's Iago Aspas was surprisingly running the show at the Bernabeu, a little desire from Ronaldo could have plausibly resulted in a different outcome. The number 7 icon just seemed like a shadow of the high-flying Cristiano Ronaldo we know.
The Ronaldo who dazzles with quick feet and blazing pace. The Ronaldo whose name induces fear and panic into defenders. That is the Ronaldo – or at least half that man – Madridistas were crying out for at the Bernabeu on Wednesday night.
Stewards have been spotted searching for Ronaldo in the stadium after the game. pic.twitter.com/z8Wblia7ISbB

— Troll Football (@TrollFootball) January 18, 2017
Yes, he may decline as time goes on but it's hard to believe we've gotten to that stage as of now. A 35-year-old Zlatan Ibrahimovic is proving to us this season that class is indeed permanent and age, is also just a number.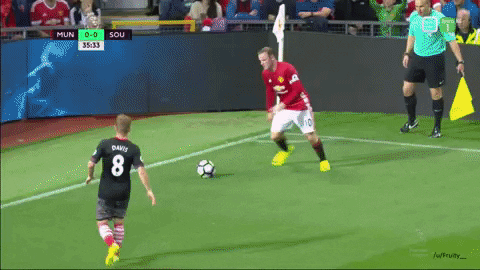 If Ronaldo continues to play like this till the end of his career, he will certainly not be remembered like he deserves to be, considering the era we are in! All is not lost yet as Los Blancos have a chance to upturn their fortunes in the second leg. So could Ronaldo redeem himself!
Far from being plastic supporters on this CR7 fansite, we believe in facing the reality and sharing constructive criticism for Ronaldo to get back on track. And, oh! While we are at it, someone please tell Real Madrid's competent coach, Zidane, to stop experimenting with systems midway through the season because it will only brew crisis!