El Clasico will be hosted in Miami, USA on July 29, 2017 for the first time ever. The big question, though, remains whether Cristiano Ronaldo will play.
*Scroll down for updates on the latest development.
On Thursday, Catalan radio station RAC1 were detailing Barcelona's preseason schedule in summer 2017 when they confirmed that the club will be clashing against arch-rivals Real Madrid on July 29, to be precise.
It's a major move in club football as El Clasico has never been played outside Spain. It's also a massive coup from the International Champions Cup's administration at the benefit of the development of soccer in the United States of America where CR7 has an important fan base.
However, will the Portuguese superstar feature in Barcelona vs Real Madrid come the much-anticipated date in Miami? As of now, there is no confirmation of course. But looking at Ronaldo's summer schedule, there is a chance that he will opt to miss the ICC 2017 altogether.
It must be noted that after the long 2016-17 season with Real Madrid, the aging athlete is expected to jet off to Russia and join Portugal's camp for a very special mission: that of winning the Confederations Cup, a tournament in which he has never participated.
He might as well unleash the beast in him, maul opponents, and make it a Russian summer to never forget with the golden trophy in between his two hands come July 2nd.
If the captain inspires his nation to go all the way, or to at least play in the Third-place Confederations Cup final, it would only be fair for him to savor a well-deserved extended vacation.
Weeks of recuperation would be vital for Cristiano Ronaldo to renew the energy in his depleted legs ahead of yet another daunting campaign with Los Blancos. We know, such a scenario would utterly disappoint CR7 fans in the United States. But, come on! Give the boss a break!
NEW UPDATE (as of June 20, 2017):
Cristiano Ronaldo is set to appear in court on July 31st for the tax fraud saga. That's only two days after the Real Madrid vs Barcelona International Champions Cup match! The wealthy superstar would need to be in good shape, psychologically, to put in a convincing performance in court. If there was any chance that CR7 would feature in El Clasico in Miami, all hopes seem to be crushed now.
New update (as of July 14, 2017):
You may want to buy tickets — no matter how expensive they are! Reports from Miami claim that Cristiano Ronaldo will actually feature in El Clasico, despite all the odds.
New update (as of July 16, 2017):
So it's back to square one! We feel bad for Ronaldo fans in the United States of America. Back and forth revelations have plunged American soccer fans into confusion, despair… and perhaps even anger! tickets for this star-studded International Champions Cup Clasico are not on the cheap side. Now, although the presence of Lionel Messi, Luis Suarez, Sergio Ramos, Gareth Bale and other top names on both teams has practically been confirmed, the same cannot be said of Cristiano's participation anymore. You can get more details in: "Plot twist: No Ronaldo for El Clasico in Miami – Report".
New update (as of July 22, 2017):
It's become pretty clear now: Cristiano Ronaldo will not play. Unless he makes a surprise appearance come July 29, spectators at the Hard Rock stadium in Miami will not be able to see Nike's poster boy in real life. To die-hard Ronaldo fans in the USA who have been practicing tricky runs to escape security guards, invade the pitch and hug Cristiano in El Clasico: save your breath…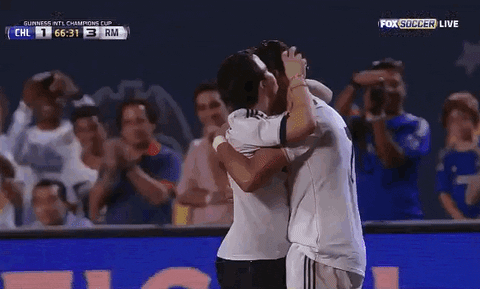 New update (as of July 27, 2017):
Hold on! First, on Thursday afternoon, Cristiano Ronaldo shared a commercial on his social media platforms. Curiously, it seemed to carry subliminal information about his participation in the Real Madrid vs Barcelona match.
"We're looking to be hosting Ronaldo who's here in America for a match," says TV anchor. YOU MEAN THERE'S A CHANCE FOR #ElClasicoMiami? ?

— CRonaldoDaily.com (@BreatheRonaldo) July 27, 2017
Even @Cristiano looks surprised that the advert subliminally suggests he will play in El Clasico in Miami! ? #RonaldoFaster #elclasicomiami pic.twitter.com/GUsQ4TFhcs

— CRonaldoDaily.com (@BreatheRonaldo) July 27, 2017
Later in the day, Miami Dolphins CEO Stephen Ross dropped a bombshell during a press conference. Despite underlining that he remains pessimistic about Ronaldo's participation, he affirmed between two throat clearances and giggles that he's got his private jet ready to fly in the superstar from Spain to Miami. With roughly 24 hours until kick-off, nothing is impossible, little girl!
FINAL ANSWER
In the end, Cristiano Ronaldo could not make it for understandable reasons. In his absence, Los Blancos lost 3-2 to Barcelona. Pique got the winner for the Catalans after Kovacic and Asensio had canceled early goals form Messi and Rakitic. Meanwhile, supporters of Manchester United could be treated to an emotional reunion with their last true number 7 icon, come August 8 in the UEFA Super Cup.
#CR7 could return to #RealMadrid training on Tuesday in readiness for the #UEFASuperCup tie vs #MUFC, as per AS.#ElClasicoMiami pic.twitter.com/ggnis35pS1

— CRonaldoDaily.com (@BreatheRonaldo) July 30, 2017