Welcome to the fastest growing online community of die-hard Cristiano Ronaldo fans! CRonaldoDaily.com (CRD) is the ultimate fansite to keep up with everything related to World Football's most exciting player ever – superstar CR7.
This is your haven to feed yourself with Cristiano Ronaldo news, social media updates, stats, matches, goals, app reviews, photos, videos, archives and more!
Our tight team of vibrant contributors is led by founder Angela Asante. Her discovery of the Portuguese forward, on that special night of 20 June 2004 during the European Championship, totally transformed her world. From Day 1, she was attracted to the then 19-year-old's distinctive style of play and immense desire for success.
Following her passion's path and compensating her inability to fulfil her initial dream of becoming a professional female football player, Angela opted to enter into the media. Since then, she has grown in her career through online football journalism and motivational writing. Along the way, Cristiano Ronaldo has remained one of her greatest inspirations in life.
Portugal's heart-breaking defeat in the Euro 2004 final to surprise winners Greece never quite left Angela's memory until just recently as Ronaldo's tears of pain turned into tears of joy in her preconceived France-Portugal Euro 2016 final. Today, she is happily radiating her passion for CR7's game, mental power and luxurious lifestyle by running the best fansite Ronaldo fans had been waiting for, all this while!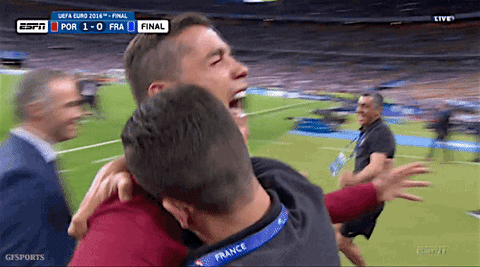 BREATHE 100% RONALDO!
At CRonaldoDaily.com, we are too busy adoring Cristiano Ronaldo to waste time bashing other footballers. This is the most authentic fansite for true supporters of the Madeira-born legend. It's the most well-managed Ronaldo corner on the internet, for fans to feed themselves with top-quality content on a daily basis. We, at CRD, exist to show people how they can look up to Cristiano Ronaldo as a true inspiration and trigger the greatness in themselves!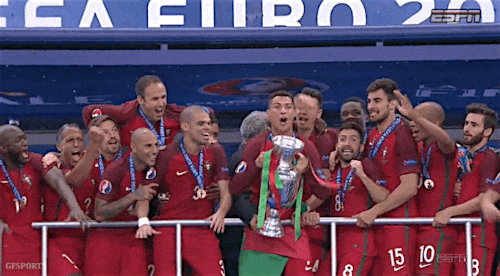 In Angela Asante's words: "Think like a champion. Work like a student. Rule like a master."
Positive power, much love and gratitude to the entire Cristiano Ronaldo Daily (CRD) community!
– Team CRD